Event
HID Secure Issuance Solutions Event
is over.
Join us next time to meet HID Global!
About HID
---

Powering Trusted Identies
Available from 8:00 AM - 6:00 PM (
Africa/Cairo
)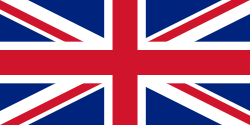 HID is an American manufacturer of secure identity products. The company is an independent brand of Assa Abloy, a Swedish door and access control conglomerate. HID's products and services help businesses, schools, and governments in more than 100 countries secure access and allow insight into their people, places, and things.
HID helps people use a verified, trusted identity to make it more convenient and safer. HID products open doors, access digital networks, personalize badges, verify transactions, find information, track assets, and connect with others ensuring their identities are seamlessly accepted, anywhere, anytime.

HID Business Structure

Physical Access Control Solutions:

Credentials, mobile IDs, readers, controllers, and cloud services for physical access control, location services, and visitor management.
Secure Issuance: Card printers/encoders, centralized ID issuance, cloud-based card personalization and encoding, financial instant issuance.

Identity and access management

: Advanced consumer and workforce authentication, mobile identity verification, credential management systems, physical identity and access management, digital certificates, and certificate lifecycle management.


Citizen ID Solutions:

Passports, national IDs, SIPS, digital, Mobile IDs and Biometrics.

Identification Technologies: RFID tags, cards, inlays, event ticketing, and mobility solutions; BLE beacons and cloud services for condition monitoring and location services; trusted NFC and BLE for IoT solutions and asset tracking.

Extended Access Technologies: Identification technology for biometric, contactless, and mobile access solutions.
HID is headquartered in Austin, Texas, and has offices in more than 100 countries. The company was founded in 1991 and has been named to the Forbes list of America's Best Midsize Companies multiple times.
In 2023, HID acquired Bluvision, a leading provider of Bluetooth low energy (BLE) proximity-based tracking and location solutions. This acquisition will help HID expand its IoT offerings and provide customers with a more comprehensive suite of solutions for securing people, places, and things.