Dot Matrix Vehicle Printers
Tally Dascom MIP480
The MIP480 is a dot matrix printer that has been developed specifically for printing in mobile environments. It combines the characteristics of speed and flexibility with robustness and thereby represents an ideal printer for mobile deployments.
With a printing head service life of 250 million characters and an ink ribbon that can be used for up to 6 months when printing typical delivery documents, the MIP480 is ideal for industrial deployments in the transport sector and as an alternative for printing documents in the warehouse logistics and safety engineering sectors.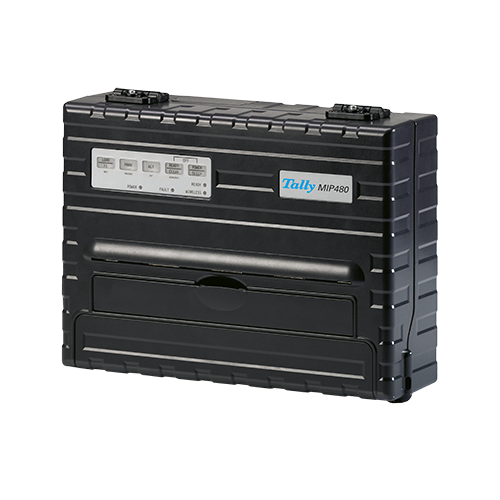 Tally Dascom DP-581
The DP-581 is ideal for staff who are keen to focus all of their attention on their actual duties and do not wish to worry about printers.
This robust model was developed to print pin-sharp, professional DIN A4 documents such as invoices, circuit diagrams, etc. and boasts a wide range of functions.